For those who don't know, Udacity Propel is Udacity's flagship career fair, organized to connect ND (Nanodegree) students to the recruiting companies.
Udacity arranges a propel approximately every three to four months, in India. I attended my first propel in February, as an ND Student looking for a job. I did everything that I never did before: Interviewing multiple companies, negotiating for the offers, meeting other students and mentors, and all these on the same day. Unfortunately, I couldn't get any job offer in that Propel, but I learned a lot of things from many peers in different NDs.
When I heard that the Propel is on to us again in June, I immediately applied as a Volunteer. Thanks to the last experience, Udacity's career guides, and a few fantastic friends, I already had a job offer. I talked with Udacity staff in charge of the Propel and got a role as Student Engagement Manager. My task was to check if students have no trouble anywhere and handle everything not related to the interviews.
A Typical Propel Day
In short, the Propel process goes like this:
Companies shortlist students, and they notify the operation group. i.e., Udacity Staff and Volunteers.
Some volunteers, who are company representative, get that list and they start taking students to the interviews. Others, manage remaining stuff.
In the end, some companies announce the list of hired students or the shortlisted ones for the next round, held by the company itself.
There are a lot of other things happening in these three steps, difficult to describe and more challenging to conduct, managed by the operation group and kept abstract from students.
One of the volunteers, Mahima, has written a beautiful article about the Propel in June.
Now you see where the title of this article came from.
Tips for being a successful 'Propeler' 😜
I recently came across a tweet from Don Felker, a GDE and Co-Host of Fragmented Podcast.
You will find many doors at the Propel, and you should be well prepared to open one.
First Impression is the last impression
The first thing the company sees is your resume.
In Propel, recruiters can get less than 30 seconds to have a look at your resume. So, make it worth. The best way to find if your resume is impressive is to show it 5 people for 10 seconds each and ask if they would like to see it again. Warning: This is not a standard test, I came up with it. 😑
So, the million dollar question remains is how to make that little page into an extraordinary resume? Here are a few ways I can tell you:
Make it strictly one page. Unless you have 15+ years of experience, and you have dealt with a lot of technologies in your life.
Use proper page layout and font size. A4 paper size with font size varying from 11 to 22 points is comfortable for eyes. Any size not in this range, can hurt reviewer's eyes and thus reducing your chances of getting shortlisted.
Make it tell a story about you. First, say very little about yourself. Your name, professional email, some profile links, we will discuss these later, that's it. Then, start with your education. Don't say which High School or Primary School you went to. Recruiter's don't care. Tell them where you earned/earning your degree and what is the major. Then you can go for any job experiences if you have else you can jump straight on to your projects.
Don't write essays when you write descriptions of your work experience or projects. Be concise, use bullet points and stick to the important ones only.
Finally, Don't Do Any of these.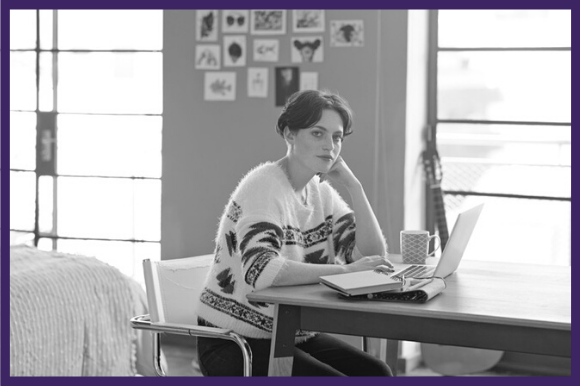 Online Profiles: GitHub, LikedIn, Website
Once the recruiters have got few resumes to think of, and your resume is not the one he/she threw into the trash can, you have to face another subsequent test.
The recruiter will now start assessing the resume. First of all, the recruiter will check your profile links like GitHub, LinkedIn, and your website, if you have mentioned.
GitHub: Write READMEs for your projects. Don't skip summaries. If you are a perfectionist, follow some style-guide for the commit message.
LinkedIn: Keep it updated with the latest photo, job experiences, certifications and courses. And yes, keep it in sync with the resume.
Personal Website: Here you can be as elaborate and creative as you can, or as simple as this.
The Interview
A recruiter in Propel spends around 45 minutes interviewing a candidate. Make sure that you make every minute worth it.
Be prepared for the questions about the technology you are applying for, questions about your projects, job experience and most importantly about you.
If you think you are not a very experienced developer, you can always talk about the course contents of your ND and the challenges you faced while learning/completing it.
Resources
If you are a Nanodegree student, you can find the related courses in My Career Portal section. Trust me, do not skip those.
But if you are not, don't worry. Udacity has a bunch of free courses and a collection of career-related guides in Career Resource Center.
https://www.udacity.com/courses
https://career-resource-center.udacity.com/
---
Networking
This is part I love most about propel. In both the Propel I attended, I enjoyed making friends and talking to them about our work, projects, and experiences.
Talk to students pursuing the same Nanodegree. You will know the challenges they are facing, how to solve them and in turn, you will solve some of yours.
Talk to other students, you will know what they are learning. You might get interested in those topics too.
Talk to the volunteers. They are the source of past experiences of the Propel. Some of them are also experienced with a lot of interviews. You can learn a lot from them.
Don't be shy and sit in a corner waiting for your name to get announced. Don't be disappointed if your name doesn't get shortlisted. Use that time to talk to people around you. One of them might help you to open a door. 😄
---
If you want to know more about Udacity Nanodegrees or Propel or preparation for job interviews as an Android Developer, feel free to contact me. I might know some people who know a few people who can really really help you. 😜